Anna K. E.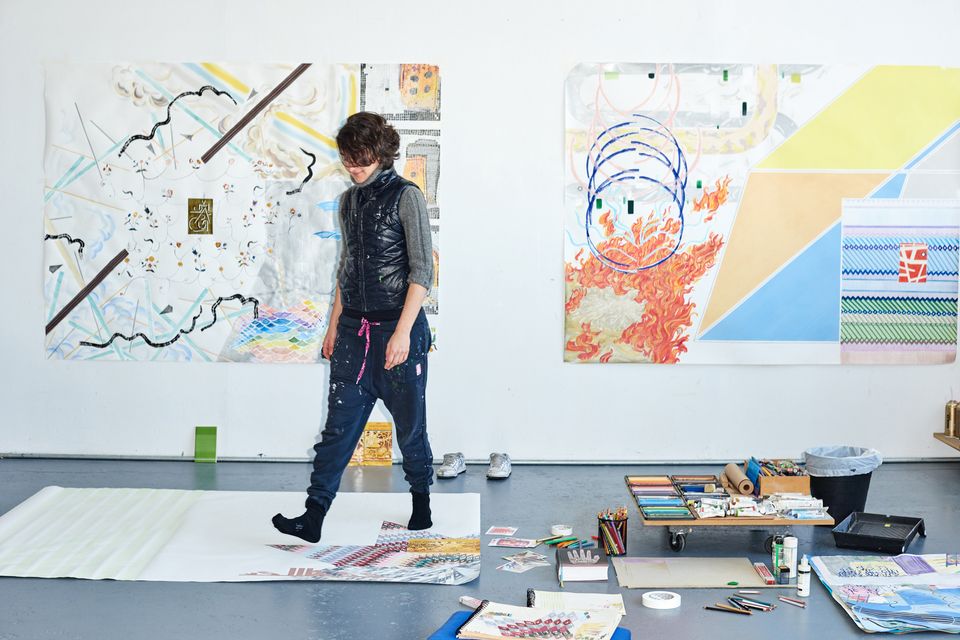 Anna K. E. (photo by R. Slack)
Anna K. E. was born in 1986 in Tbilisi (Georgia), attended Staatliche Akademie der Bildenden Künste Stuttgart and received an MFA form Kunstakademie Düsseldorf (2010). Currently she lives and works in New York City and Berlin. Recent exhibitions include REARMIRRORVIEW, Simulation is Simulation, is Simulation, is Simulation…, Georgian Pavilion at the Venice Biennale (2019); Queens Museum (2017); The Kitchen, New York (2015); the Museum of Contemporary Art, Santa Barbara, CA (2015); the Museum of Contemporary Art, Atlanta, USA (2015); the Renaissance Society, Chicago, IL, USA (2014); the Mannheimer Kunstverein, Mannheim, Germany (2012); the III Moscow International Biennale for Young Art, Moscow, Russia (2012); and Kunsthalle Recklinghausen, Germany (2012).
Anna K.E.'s background as a ballerina informs her artistic practice, which concerns the relationship between objects and their environment, and how the latter can often define or limit the former. Through installation, sculpture, and video, she often focuses her explorations of space on gallery architecture or the artist's studio. In her videos, K.E. engages in absurd or abject activities, such as attempting to fold a mattress across her body or to row herself across her studio on a board—gestures which question the utility of artistic creativity. The utopian promise of Modernism, especially as espoused by architects, lurks in the background of K.E.'s practice, which adopts these antecedent forms while questioning the ideological virtue and relevance of them by positioning them against her Sisyphean actions.
Anna K. E. will introduce her artistic practice together with Florian Meisenberg 05/11/2019, 7.30pm at UMPRUM (Nám. Jana Palacha 80, Prague), organized by HRS.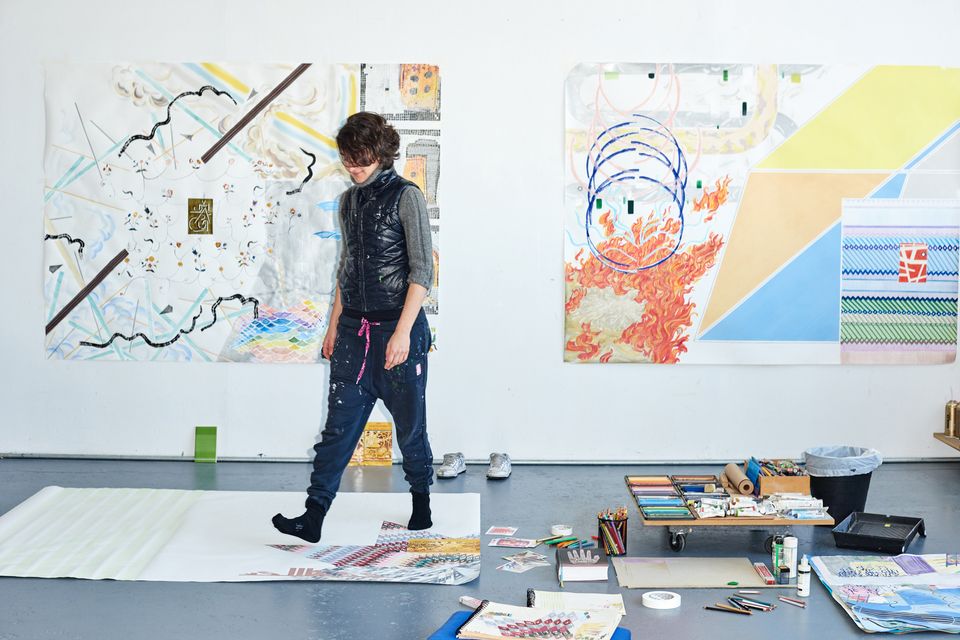 Anna K. E. (photo by R. Slack)