Jan Merta - 70% Artist, 30% Tram Driver
5. 12. 2018  - 26. 1. 2019 
Výstavy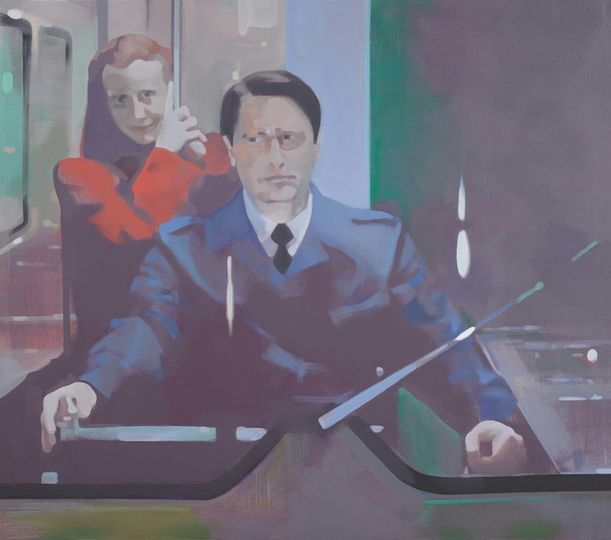 Tramvaják II (Tram Driver II), 2011, akryl, plátno (acrylic on canvas), 190 x 220 cm
This exhibition of Jan Merta's work, who is one of the most impressive artists of today, presents an intimate retrospective of his works ranging from the end of the 1980s to his latest creations. The paintings, works on paper, and objects, presented in an installation designed by Jan Merta himself, are linked to the artist's personal experiences, thought constructs, and visual meditations not only about the mission of art but also often about the absurdities and surprising beauties of life.
"Whilst organizing one group show, we were discussing the form it should take on. The term "tram driver" was mentioned. It was meant to refer to someone far removed from our world, someone who doesn't rush to galleries. At that moment, I though of the tram driver from Kaurismäki's captivating film Drifting Clouds. At the same time, I remembered how, as a child, when it was twilight I crept (so that none of my friends or classmates would see me) up to the posters displayed in front of the Lípa Cinema in Liberec to make drawings of Winnetou and Old Shatterhand. And now these two images have merged, and my hero from Kaurismäki's film and his wife have appeared."
Jan Merta
To accompany the exhibition, Galerie Zdeněk Sklenář is publishing a new book as a part of its special edition series – Jan Merta: 70% Artist, 30% Tram Driver – written by the artist's wife, Lenka Mertová. In a series of interviews she has conducted, the author posed questions regarding the mission of art to the sociologist, lawyer, and art lover Jiří Přibáň; the curator Martin Dostál; the gallerist Zdeněk Sklenář; the art collectors Romana and Jiří Jelínek; and Merta's friends, Jaroslav Král and Jiří Pánek. The publication also includes the answers to these questions as provided by Jan Merta and Lenka Mertová herself. In addition to these interviews, the book includes various photographs as well as reproductions of some of the works shown at the exhibition.
FREE GUIDED TOUR in Czech language
A commented tour with the personal participation of the artist has been scheduled to accompany the exhibition, and will take place on 19 January 2019 starting at 3 pm. Due to limited space, please register by sending an email to: galerie@zdeneksklenar.cz, until 15 January, 2019.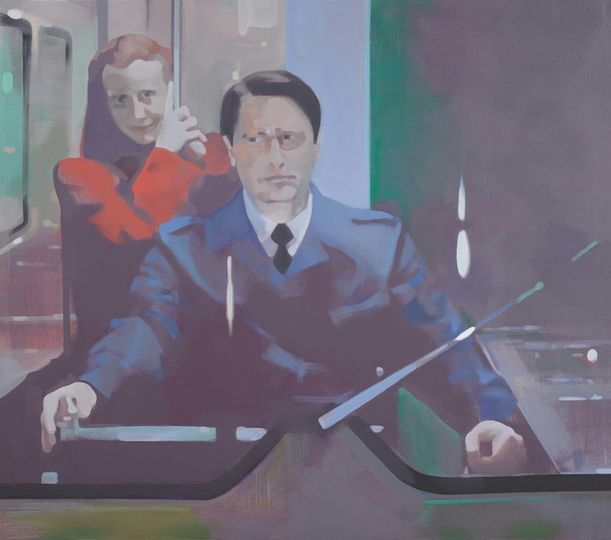 Tramvaják II (Tram Driver II), 2011, akryl, plátno (acrylic on canvas), 190 x 220 cm