S(o)unday Mixtapes: Sounds Queer? – Sampling Lab w/ Tatiana Heuman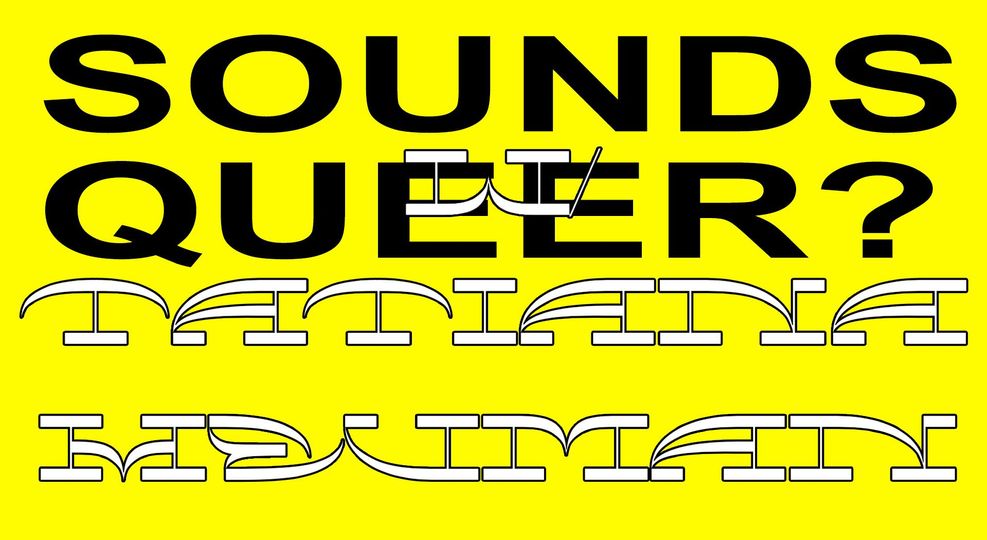 Pravidelný nedělní večer věnovaný experimentální hudbě. Tentokrát ve formě workshopu ve znamení "Sampling Lab". Počet účastníků workshopu je omezen na 10. Své přihlášky prosím posílejte na prahavbrne@gmail.com. Vstup volný.
SOUNDS QUEER? Sampling Lab
w/ Tatiana Heuman Qeei
This is an invitation to listen, speak and even shout understanding sound processing as a means of manifestation. We will talk about the role of sound libraries, sound documentation as a tool of resistance and how to work with this kind of information.
Let's put this on practice, learning & applying:
– Using and understanding the grid to make rhythms/beats.
– How to set our own sample library.
– Basic use of the Simpler and Sampler.
– Ideas and proposals to structure/organize a composition.
We will use the software Ableton Live, but most of the knowledge acquired could be applied to any other DAW
(digital audio workstation). Using the tools at hand we can communicate in a powerful way. We will work with audio creatively to express ourselves beyond the visible. It is recommended to have some basic experience working with Ableton Live or other DAW.
The workshop is a part of Sounds Queer? the project, aiming at creating a queer synthesizer laboratory and a queer safer space through electronic and computer music. SQ? is happy to visit Brno!
—>Workshop is for women, femme, non binary and gender nonconforming people only. Let's think and reflect how easy it is for them to gain this kind of knowledge, how often do they speak/ reach out to teach the gear first.<—
THERE ARE 10 PLACES AT THE WORKSHOP! PLEASE REGISTER VIA prahavbrne@gmail.com.
What is needed?
Please bring headphones and computer with installed Ableton Live. Don't have Ableton? You can download trial version here: https://www.ableton.com/en/trial/ .
—FREE ENTRY—
===============
Tatiana Heuman (QEEI)
Argentinian drummer & producer. She started her musical career playing trumpet and drums with the band Ricarda Cometa around 2009. In 2014 she starts her solo left field pop project. After two EPs released in 2014 and 2016, this year her first album is out on the label Astro Nautico (NY). Tatiana is part of the platform #VIVAS (project of T R R U E N O Crew) working actively in the development and organization of a female sounds archive, making workshops and collective experiences.
She has made several concerts in the US, Mexico, South America and two Europe tours in 2017 and 2018 and collaborations with a wide range of artists from different disciplines.
www.tatianaheuman.com
https://soundcloud.com/qeeiqeei
https://astronautico.bandcamp.com/album/qeei
https://ricarda-cometa.bandcamp.com