The Happiest Place on Earth – Hotel Asia Project 2021
7. 2. 2021  - 21. 2. 2021 
Výstavy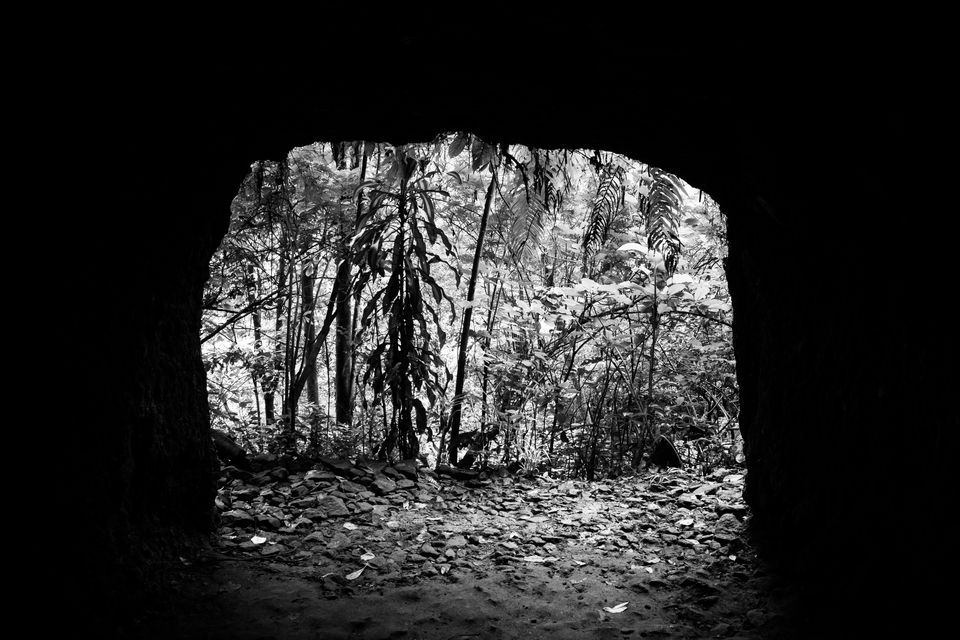 The Cave, from Landscape Of Deception (Rangga Purbaya, 2018 – On-Going)
We launched HOTEL ASIA PROJECT in 2011 as a platform for international collaborative art practices. As the kick-starter, we held a two-day symposium and its affiliated exhibition at GALLERY SOAP in Kitakyushu, Fukuoka, by gathering artists, researchers, curators, journalists, and architects from Japan and South Korea. Since then, while having collaborated with artists and researchers of mostly Asian countries and areas, we have organized many exhibitions, symposia, film screenings, and music events.
Especially since 2012, to display the diversity and commonality of all the perspectives of collaborators from different cultural, political, and social backgrounds, we have chosen and explored a recurrent theme through our art practices around Asia: landscape. By arranging and rearranging the diverse perspectives of artists, we have revealed that what one sees in a landscape is not specific to the region but might be overlapped with what one sees in other ones and that a social structure in common gets embedded in seemingly different landscapes.
The leitmotif of HOTEL ASIA PROJECT 2021 is "The Happiest Place on Earth", an advertising slogan of Disneyland opened by Walt Disney in 1955. Today it has franchised around the world: Anaheim, Florida, Hong Kong, Shanghai, Paris, and Tokyo. Whenever you visit any theme park, Mickey Mouse and his company Donald Duck and Cinderella welcome you with the same frozen smile.
Disneyland appears to be a wholly safe and clean place managed in accordance with globalization and capitalism. If you become one of the inhabitants of the happiest place on earth and perform as scripted by them, it seems that you can share a fun time with your lover or family. But you are not allowed to bring food and drink as you like with you into the park. There is somebody always ignored who does not have or is not permitted access to their merchandise and the theme park. Judging from their totalitarian exclusivity and capitalist segmentation, we might call it "The Unhappiest Place on Earth." And we might regard this exclusive utopia as an epitome of global dismemberment and totalization that we have faced everywhere recently.
No pandemic by itself can trigger segmentation and polarization, but it just foregrounds and intensifies the difficulties we have already faced. Since way before the emergence of the Covid-19 pandemic, we have all seen and lived in the same political, social, and cultural landscapes. In these landscapes and our way of seeing them, the elements of intensifying global fragmentation, disparity, and totalitarian inclusion/ exclusion lurk. We must see landscapes in view without any privileged frame of mind to avoid totalization and overcome fragmentation.
In collaboration with artists and other professionals, HOTEL ASIA PROJECT is a working collective to make attempts to pluralize our perspective to resist the powers and forces of totalization and divide, by cutting up and rearranging different landscapes around the world, one undertaking of which is actually "The Happiest Place on Earth."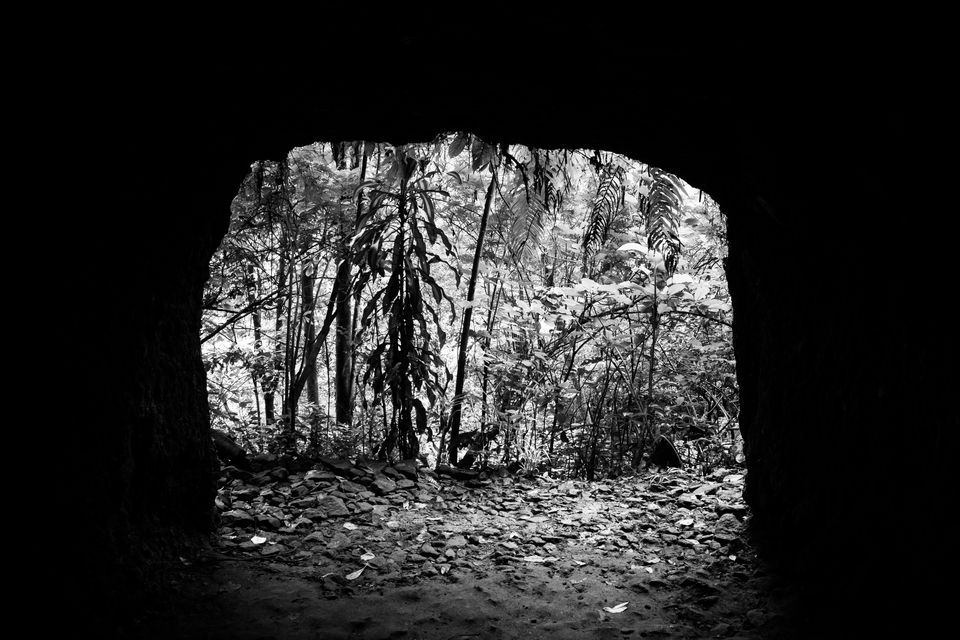 The Cave, from Landscape Of Deception (Rangga Purbaya, 2018 – On-Going)