Václav Bláha
13. 9. 2018  - 1. 11. 2018 
Výstavy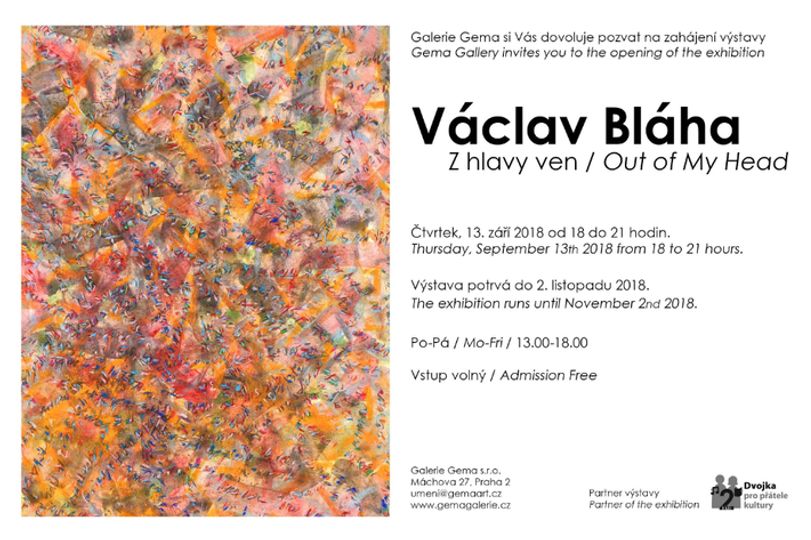 Václav Bláha - Z hlavy ven
Václav Bláha
Václav Bláha was born on 1 April 1949 in Prague. He went to Václav Hollar Secondary Art School (1964–1968) and then studied at the Academy of Fine Arts in Prague (1968–1974) in the monumental painting studio under Prof. Paderlík.
His art usually reflect current issues or the environment that surrounds him while he works. He often uses the structural method of paining which is among his favourites; the central motif of his work is the human figure and space.
Bláha is one of the founders of a free association of artists called 12/15 Pozdě, ale přece (literally Better later than never, founded in 1987), which brought together people who entered the creative arts scene in the so-called normalisation period of the 1970s. Other members included artists Jiří Sopko, Ivan Ouhel, Vladimír Novák and Ivan Kafka.
Bláha has exhibited his works since 1973, for example in the United States, Finland, Germany, Slovakia, Denmark, Austria, England, France and the Netherlands. In Bohemia, his works are on display in the National Gallery in Prague, Aleš South Bohemian Gallery in Hluboká nad Vltavou and the Gallery of the Central Bohemian Region in Kutná Hora.
The set of exhibited works was created directly for Gema Gallery from 2017 to 2018. It includes "Depositories" and "Camouflages" through which the painter summarises his thoughts, impressions, desires and wishes. He works with pastels, charcoal and ash, which are energetically spread over the paper. While he calls some of his works "Camouflages", he is not concealing anything and remains quite open in his expression. The exhibition is supplemented by two paintings on oak plywood made earlier this year, featuring the motif of a suddenly frozen movement.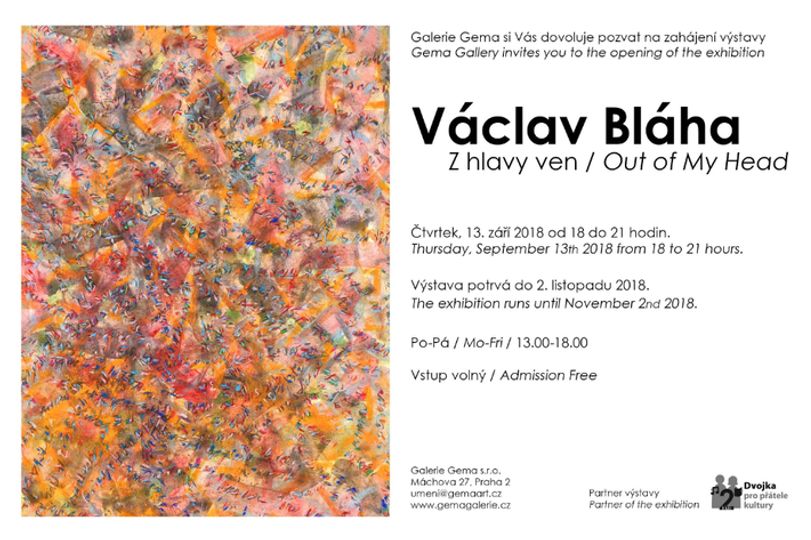 Václav Bláha - Z hlavy ven